The script allows you to create Sets of sheets.

These sets can be seen in the DWG export settings, as well as when plotting sheets (ctrl + P).

Algorithm:
Select the sheets in the project manager that you want to combine into a set.
It does not matter whether these sheets are enclosed in already existing sets or not.
Click on the "Set of sheets" icon. A window of the same name appears.
Enter the name of the set, click OK.
This set of sheets can be seen when opening "Print" window Ctrl + P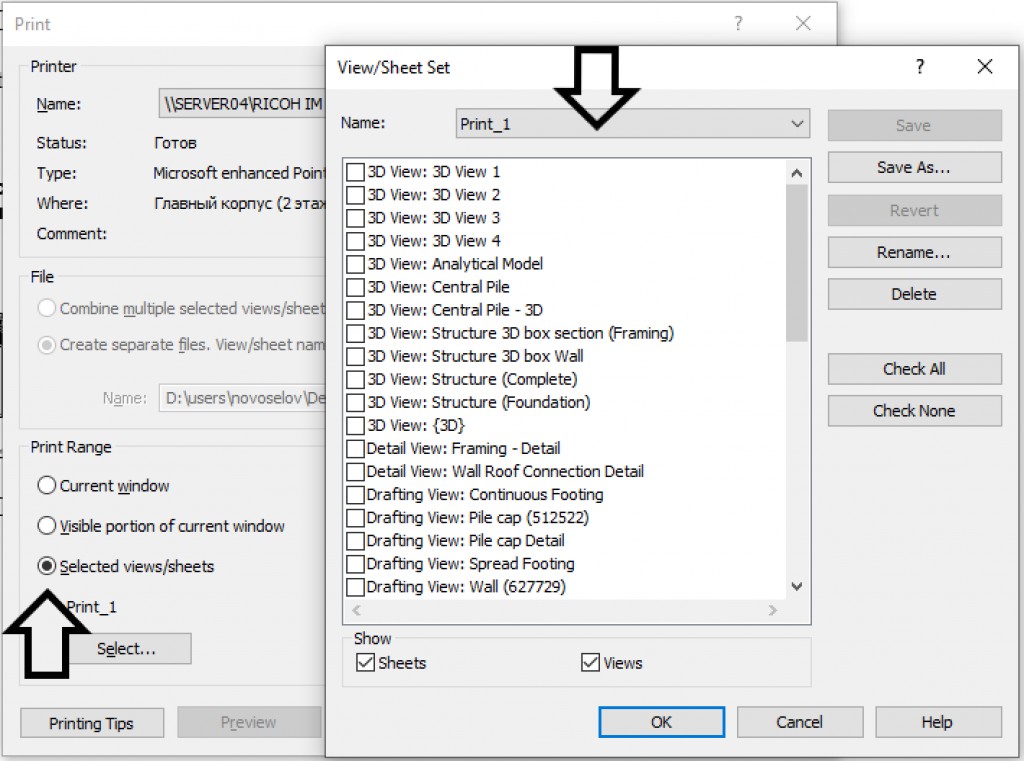 Also, this set of sheets can be seen when converting sheets to DWG (File - Export - CAD Formats - DWG)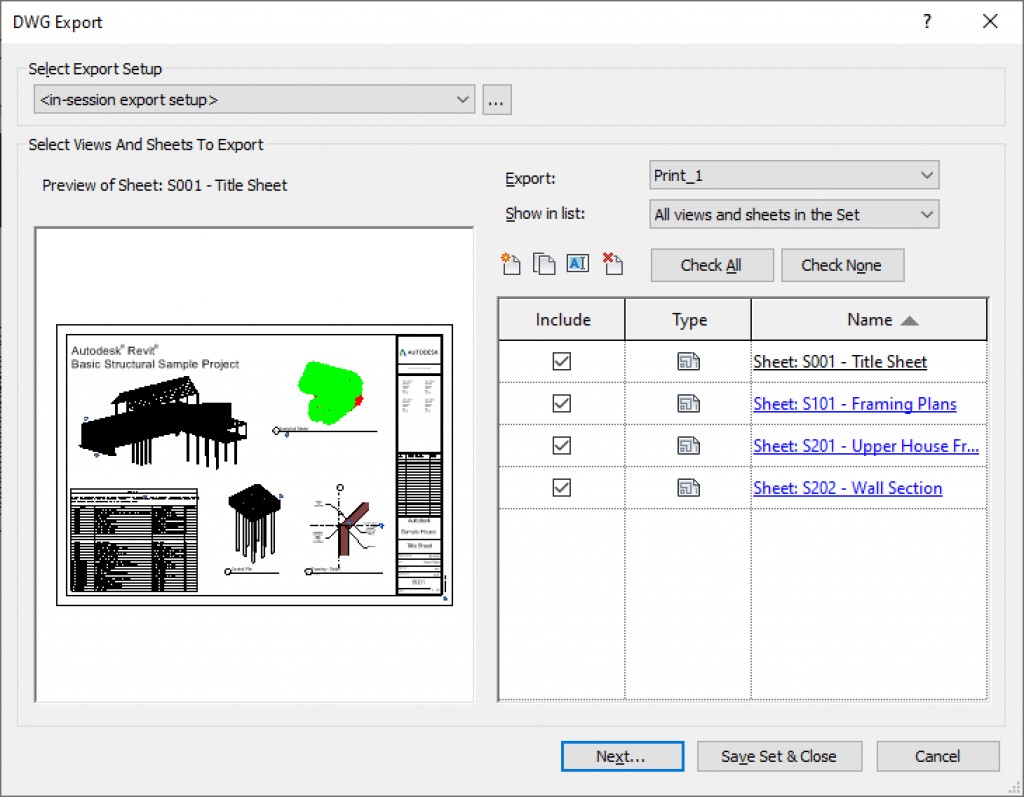 Other articles