Automatically creates and places views of windows and doors on sheets.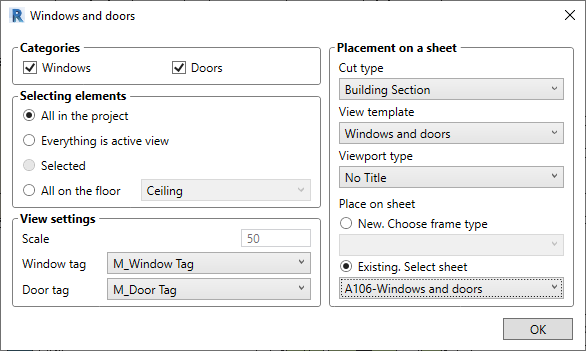 Views are created only for non-repeating elements placed in the model. Placement of viewports on a sheet occurs without layering on existing ones.
Views are created using the standard "Section" function.
To create views, do the following:
Click on the "Windows and doors" icon;
Select a category;
Select the range in which the function will search for elements;
Select the type settings and brand size;
Select the section type, view template and viewport type;
Select the sheet on which you want to place cuts;
Click "OK"