Creates views along all edges of the room. Arranges views on sheets in the desired sequence.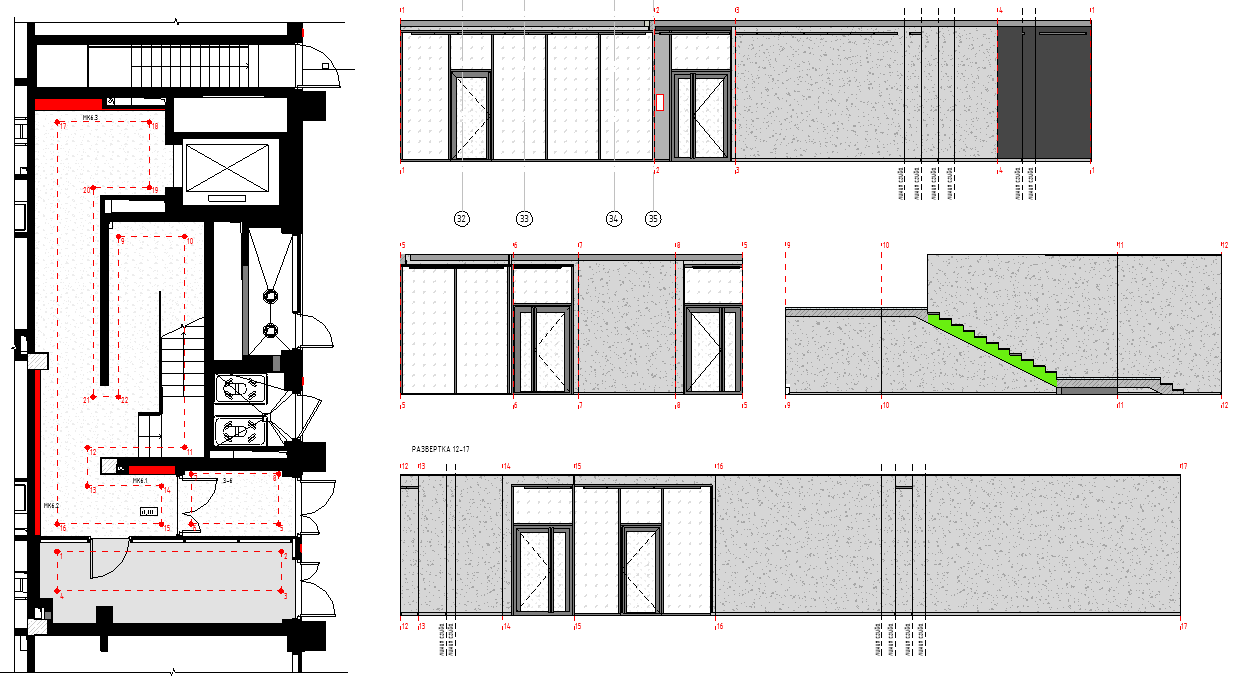 Feature Features:
The function allows you to create a development of curved sections of walls
The function allows you to ignore sections of small length. These sections are marked with the label "fold line"
Adds additional detail lines and marks at the sweep angles to the plan.
"Move labels clockwise" allows you to select the corner of the room from which the construction of the sweep will begin
Layout viewports are placed in stamp space without overlapping existing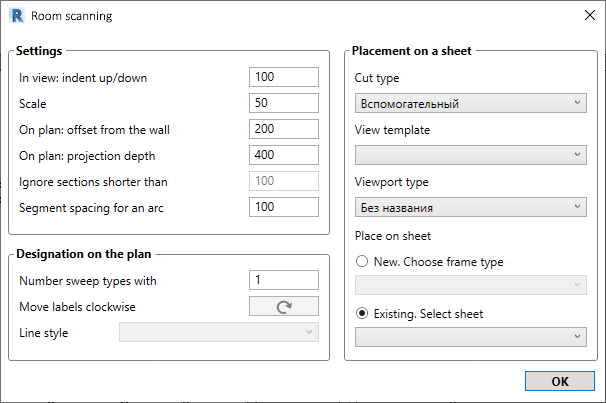 Created using the standard "Section" function. To create a scan, follow these steps:
Click on the "Room Map" icon
Choose a room
Set the necessary values ​​for the settings of the created cuts
Select section type, view template and viewport type
Select the sheet on which you want to place the net
Click "OK"